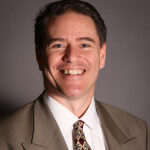 Robert Weinstein, Licensed Agent Specializing in Commercial Insurance
For many people, understanding what others in a similar situation have to say is very helpful in understanding if I'll be a good match for them too. So you don't have to take my word for it,
Here's what some of my clients have to say on Yelp and Google…
"Bob is exceptional at what he does. He leverages his experience as a business owner to go above and beyond the call of duty with all of his clients.
Not only did Bob secure me a tough-to-place commercial insurance policy with an extremely low premium, he has been an incredible resource for helping me grow my business. We've had lengthy discussions about topics far outside the scope of insurance (marketing, finance, operations, etc.) Conversations that you would pay a consultant thousands for. Bob knows that helping his clients succeed is a win-win. I worked with several other agencies before working with Bob. None could place my policy and none cared as much about helping my business succeed as Bob did.
I would recommend Bob to anybody who is looking for insurance, commercial or otherwise. You will not find a better person to deal with." Lucas, Minneapolis MN
"I was really pleased with the level of service I received from Rob Weinstein. He was very prompt and even got back to me on a Sunday.
Highly recommend! To every one" Walter Minneapolis MN
"I can not begin to tell you how pleased I am with 1 Reason Insurance ! Their responding services is friendly and complete. For the services my company offers to the public it is sure nice to know that we are covered for a reasonable fee. Just having (1 R I ) 1 Reason Insurance there is such piece of mind ! Their insurance plans are strait to the point and easy to understand.
Thanks for the great service 1 Reason Insurance !" AMD/Sebastian Madison WI
"I really appreciate all the information he gave to me for free. He offered me a few good choices to move forward also. Would highly recommend his services!!!" Tony Wisdom Trucking WI
"Bob does an outstanding job getting to know his clients, understanding their needs, and giving honest assessments of applicable resources. Plus, he takes his services a step further and embraces his customers and their businesses with whatever means he can, making himself available outside of conventional business hours. It's been an absolute pleasure working with him, and I'm pretty sure each one of his clients would say the same." Sam
Bob Weinstein is a husband, dad, stock market junkie, real estate broker, and of course…Insurance agent. Interests include my family, economics, marketing, technology, real estate, finance/investing, history, and Asia.
Bob's insurance expertise includes having the designation of Certified in Long-Term Care (CLTC) and assist in asset protection for families with members entering retirement.
Bob is also an accomplished syndicated writer whose work can be found in TheStreet, MainStreet, CNBC, Forbes, Yahoo Finance, Seeking Alpha, MSN Money, The Money Show, Stock Saints, Motley Fool, Fidelity, Minyanville, RealMoney Pro, and many national and international newspapers.
After serving in the Navy, Bob Weinstein bought his first business when only 21 years old, The Old Home Sports & Grill on Water Street in Eau Claire Wisconsin. It was a trial by fire to be sure, but armed with a desire to succeed and a willingness to learn, Bob was able to build a solid foundation of business knowledge. Six years after the purchase, Bob was the President of the Eau Claire County Tavern League and elected to the Tavern League of Wisconsin Board of Directors.
After starting, buying, selling, and managing several businesses, Bob decided on a return to insurance, and not just any type of insurance, commercial lines insurance. It's the area that Bob is able to add the most value by helping other businesses owners, especially those new to the world of entrepreneurship.
If you're seeking someone who will do more than simply sell you an insurance policy, you owe it to yourself and your business to give us a call. Find out the difference from what you're used to and what it can be.