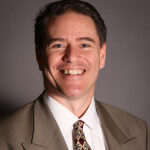 Robert Weinstein, Licensed Agent Specializing in Commercial Insurance
Bob Weinstein is a California licensed attorney (focused on taxation), lives with his wife, three (highly) active sons, and a free-will thinking golden retriever named Dexter. He's also a stock market junkie, real estate broker, and of course…Insurance agent (with a focus on business insurance). Interests include his family, economics, marketing, technology, real estate, finance/investing, history, and Asia.
Bob's insurance expertise includes having the designation of Certified in Long-Term Care (CLTC) and assist in asset protection for families with members entering retirement.
Bob is also an accomplished syndicated writer whose work can be found in TheStreet, MainStreet, CNBC, Forbes, Yahoo Finance, Seeking Alpha, MSN Money, The Money Show, Stock Saints, Motley Fool, Fidelity, Minyanville, RealMoney Pro, and many national and international newspapers.
After serving in the Navy, Bob Weinstein bought and sold several businesses, including starting several from the ground up. After leaving insurance once, he returned because insurance allowed him to spend time with and get to know his clients. As someone who isn't interested in making sales as quickly as possible without regard to establishing a relationship, insurance, in particular business and commercial insurance, allowed him to take the time to become more than just someone people call for insurance. In other words, Bob tries to be the type of business consultant he wished he had when starting out.
If you're seeking someone who will do more than simply sell you an insurance policy, you owe it to yourself and your company to give us a call. Find out the difference from what you're used to and what it can be.
If you would like to find out more about Bob's tax advisory, please see RobertWLaw.com