Small Business Payroll Service from 1 Reason Payroll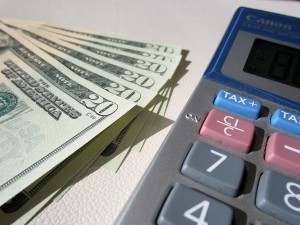 You're busy enough running your business, the last thing you want is to learn another skillset that you won't use enough to justify your time, money, and energy learning. Besides, accounting mistakes can cost you much more than any amount saved.
1 Reason Payroll service is here to help and can streamline your pay-as-you-go workers' compensation into one stop. If you don't currently have workers' compensation and want a competitive price, we can offer a proposal for coverage also. One call gets both things taken care of in one shot.
With simple straight-forward pricing, you'll know exactly how much payroll processing will cost.
If employees and payroll is all new to you, we'll walk you through, step-by-step, so you'll know right away what's required, and help you get back quickly to running your business, instead of it running you.
You can pay your staff weekly, bi-weekly, twice a month, or once a month with one set price of $39 per month, plus $5.50 per employee. If you have employees and sub-contractors, no problem, we can work with both.
Seemlessly have your federal and state payroll taxes paid.
940, 941, 944, and state tax forms filled out.
New-hire reports filed for W-2 Employees
Sick leave and PTO tracking – Set your sick leave or paid time off policy and/or rules for each of your staff members, or type of employee, and we'll calculate the amount earned and include it with their pay stub document. The numbers will automatically get updated for each payroll, allowing easy access for both you and your employee, saving you time from having to answer questions from employees wondering how much time they have available. As your staff takes time off, simply update the amount, and the new balance will be reflected on the next payroll.
No hidden fees or "gotchas", no long-term commitments, just one easy to understand pricing program that let's you know what your cost is.
Call us today and get started now with our payroll services.