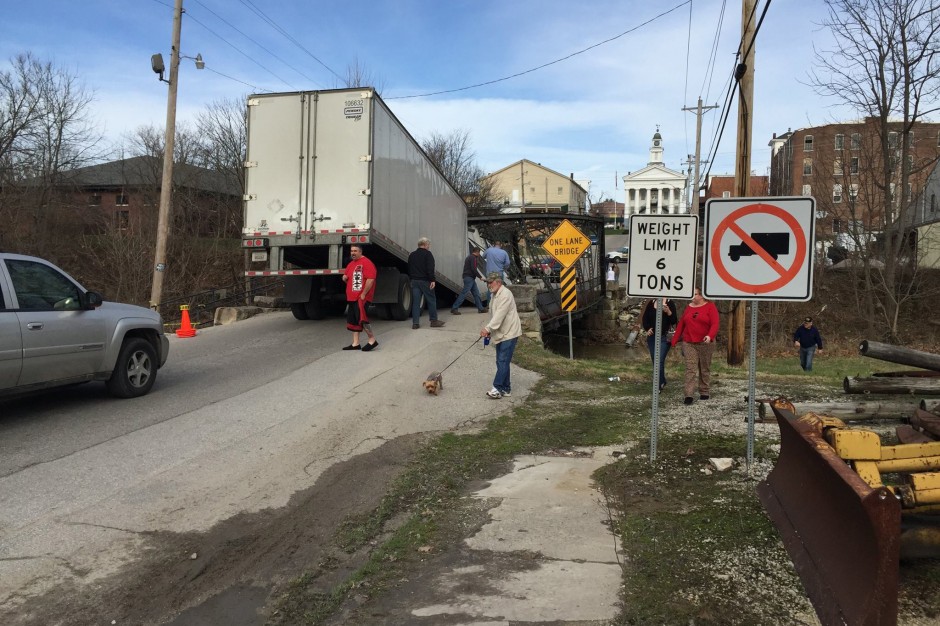 Orange County IN. – Mary Lambright has been ordered to report to the Orange Country Jail by April 19th. About 24 years old at the time, drove a semi full of bottled water across a historic iron bridge designed for a maximum weight of six tons on Christmas day 2015 according to sources. Lambright admitted she made a mistake when she ignored signs and attempted to drive her nearly 30-ton semi, which is five times greater than the maximum allowed weight. The truck was carrying over 40,000 lbs. of bottled water when posted signs were ignored as Lambright attempted to drive across.
Lambright reportedly had her commercial driver's license for less than a year. She also admitted that she wasn't sure how much six tons was at the time. Along with the bridge, the tractor/trailer was also damaged. At the time the bridge buckled from the weight of the truck and cargo, about 30% of the trailer's top already tore open from colliding with the top of the old iron structure bridge.
Reportedly she missed a turn on her way to WalMart (WMT), but knowning the area, decided to take an alternative route across the bridge.
Law enforcement estimate the truck was traveling at least 30 miles an hour for the bridge to cause as much damage to the trailer as it did before the entire rig was halted. Repair work on the bridge has already begun and expected to be complete by the end of summer 2017.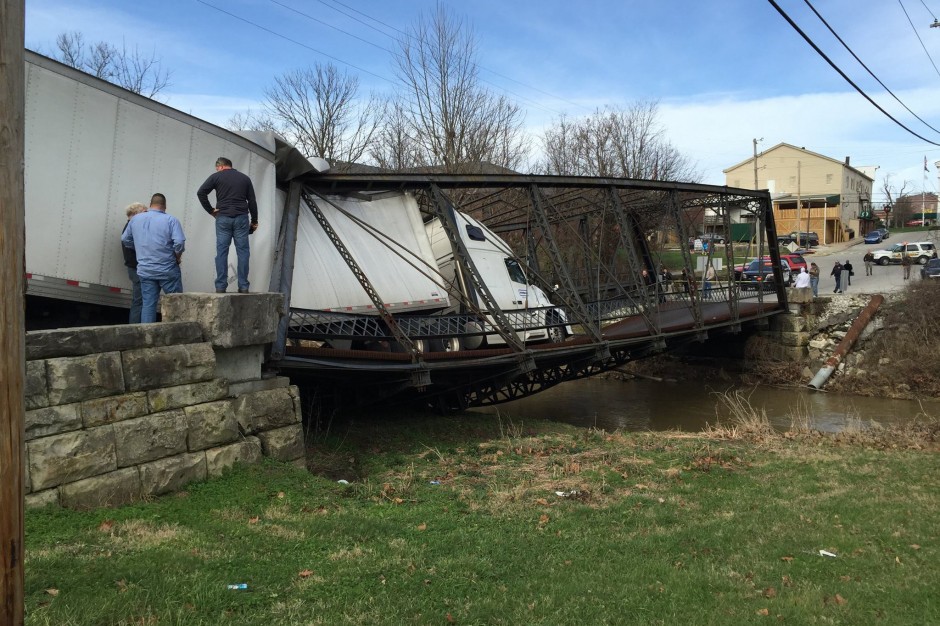 The driver was charged with disregarding a traffic control device, traveling with an overweight load on a posted bridge, and operating a vehicle in violation of a restriction. The judge sentenced Lambright to the maximum sentence apparently available, 180 days in jail and ordered her to pay $2,454.84 in restitution to the county for inspection costs after repair work to the bridge is complete.
Lambright is expected to serve about 90 (more) days in jail based on time served. Her license was suspended, and she was let go from her job.The cost of repair to the iron bridge is estimated at $750,000 and the commercial auto property liability insurance will cover that expense.
Photos: Orange County Law Enforcement
Comments
comments