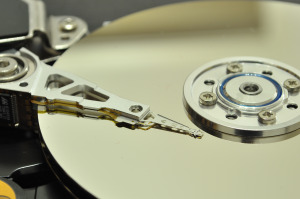 Just about any organization that has a web presence or uses technology to create efficencies face cyber risk. State and national borders no longer provide a geographic level of protection business owners once enjoyed. Now your risk comes from anywhere in the world with computers and internet access. And as technology becomes more complex and sophisticated, so do the threats we face – which is why every business and organization, regardless of size needs to be prepared with cyber liability insurance. At 1 Reason Insurance, we understand the complexity of cyber threats and have cyber liability insurance solutions to help protect your business assets from a multitude of liability risks that are with us for the foreseeable future.
Does your company collect credit card information for online sales or maintain a data base of personal information for lead generation? With new threats to computer systems and data emerging non-stop and with greater precision, business owners can no longer hope a problem doesn't come their way.Even if your business or organization has taken steps to maintain the security of your and your customer's data, you can not know for certain that it won't become compromised.
That's why it's important to perform a risk assesment and decide if a cyber liability insurance policy or endorsement on your current policy is in order. This is especially important if you have sensitive customer information.
1 Reason Insurance has packages that will fit every business size from the local cafe to a Fortune 500 company. We can offer such a wide array of solutions because we have contracted with many of the largest cyber liability insurance companies writing policies in America.
Public entities are not imune to the threat of cyber liability and we have solutions that can meet the complex needs of public / government entities. Including counties, utilities, transit authorities, American Indian nations and other organization in the public sector.
Technology companies are often the most volunerable. If you're already a technology company, you're on the front lines of cyber threats. Not only are you concerned with privacy liability, but economic losses from products and error, omission, or negligent acts. Technology companies can now benefit from employed legal professional liability coverage to recognize the broadening corporate risk management requirements of a growing technology company.
Obviously, it's critical that businesses remain proactive and develop strategies to minimize their cyber liability risk. Staying proactive may allow your business to avoid costly disruptions and reduce overall costs. Staying online when your competitors have failed to be prepared can turn into a competitive advantage for you and your business.
Give us a call or contact us today so you can learn more about cyber liability insurance coverage BEFORE you're learning about what you failed to protect against.