Your Trusted Advisor For Business, Commercial, and General Liability Insurance in Eau Claire Wisconsin, offering advice throughout Wisconsin. In fact, it's surprising for some at first, albeit I have more policies on the east side of Wisconsin including the larger cities of Milwaukee, Green Bay, Madison, and Wausau, than in Eau Claire.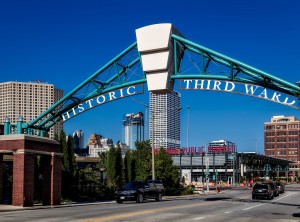 Business insurance for Milwaukee is especially important to me as I was born and raised in Milwaukee and spend time with various clients several times a year.
How does 1 Reason Commercial Business Insurance Work?
The simplest way to put it, 1 Reason Business insurance makes insurance for your company simple and easy to understand.
1 Reason Insurance is an agency that asks more questions than most others. We hear it time and time again how we take more time to understand where your business came from, where you're at now, and where your business plans are for the future. Once we understand what your business insurance needs are, we present appropriate insurance coverage options for general liability, workers' comp, building and real estate, business personal property, commercial auto, professional liability, and other coverage so your business has the right amount of coverage that fits your risk tolerance.
We also take the approach of finding ways to lower your commercial business insurance costs, and never try to hurry the process or view questions or businesses as too small or not worth the effort required to perform a good evaluation.
We work with many carriers that will write a wide variety of business insurance including party buses, plumbers, landscaping contractors, lawn care services, power washers, janitorial cleaning services, restaurants, coffee shops, long-haul and local trucking, painters on the inside and outside, roofers, siding companies, manufacturers, bottlers, electricians, tattoo shops, and so many other classes of businesses with insurance requirements in Wisconsin. In short, if your business is in Wisconsin and you want insurance, you should give us a call and see what awesome customer service can be. It's easy for any insurance agency to say they have great customer service, but have you noticed that's usually only true when it's highly convenient for the insurance agent or agency. Try calling or sending an email to another on a weekend or work night, and then try calling or emailing us. You'll quickly realize that in Wisconsin, if your business wants insurance, 1 Reason Insurance is where you want to be.
Our service doesn't simply stop at quick replies and effective general liability insurance for your company. 1 Reason offers payroll service in Wisconsin, and in many other states as well. We take an active role in promoting your company that most other agents aren't prepared to do, much less actually help with your marketing. We do it because we want to be more than an insurance agency for your business. We want to be your source for guidance and advice on growing your company and realizing the full potential you have.
Of course you don't have to be a Wisconsin business to get insurance advice from us. I'm licensed in Wisconsin of course and based in Eau Claire WI., but also Minnesota, Michigan, Texas, Oregon, and North Carolina.
We're not an insurance company, we're an insurance agency, and an independent insurance agency. While others, especially the big name insurance agents have only one offer on a one-size-fits-all for your business insurance needs, we can often select from five or more appropriate carriers that offer the type of business insurance you're seeking. That means, you will often get a better policy value through coverage or pricing. Having flexibility in one agency isn't only important for your business insurance to begin with, but for renewals also. If one carrier has an unusually high premium increase, you can change to another carrier without changing agents. That's a huge time saver for our business insurance clients.
We also actively shop for different carriers at renewal to make sure you're receiving the best value for your insurance dollars as we can find. That's without you even asking for options. We're also continuing to seek ways to help your business through innovative solutions with your insurance coverage. For example, we now can offer pay-as-you-go workers' compensation insurance for almost every kind of class and carrier. This includes workers' comp polices that are in the assigned risk pool. Instead of having large premium estimate deposits, we have a strategy that lowers your deposit to about 10% of the annual premium. That's at least less than half, and often much less depending on your company's annual payroll. With the expected savings of using our payroll service, your Wisconsin business may save money and improve your cash-flow.
Regardless of your location, we're only a phone call away.
Lastly, we can issue many types of bonds for Wisconsin contractors and other businesses, often much quicker than others because we don't normally walk out the door at 5 PM when clients are waiting on us in Wisconsin or any other state.