Additional Insured is very important for commercial insurance buyers because it allows flexibility and fine-tuning of insurance protection.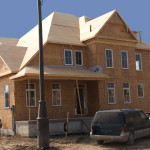 Businesses use other companies on a daily basis in order to complete combined undertakings. For example, when a professional builder constructs a residence, they often use the effort of sub-contractors for materials and crews for the project. These businesses sign legal contracts or agreements in advance of any function being finished. Many of our customers want to either get certificates of insurance for their clients to demonstrate or often, our clients want to name the companies they receive contracts from as additional insureds.
So, how does commercial insurance policies attempt to protect against the potential risk of some other organization, vendor, or sub-contractor causing injury to people or assets of a mutual purchaser?
Additional insuredsThis is how the additional insured position comes into play. One particular party will include the additional party as an "additional insured" on their commercial liability insurance coverage.
By incorporating an entity in your policy as an additional insured you're safeguarding that entity against your company's malfeasance. When another company adds your business as an additional insured that company is protecting you against their negligence. For instance, general contractors typically require subcontractors to name the general and the owner on the subcontractor's insurance policies. By doing this, if the general contractor or operator are sued resulting from accidents that comes from the work of the subcontractor, the subcontractor's insurance plan will defend the general contractor and owner.
One of the reasons contractors ask subs to name them as additonal insureds is because their policy requires it.
Additional insured status should be added by certificates and endorsement. Which means there is a official process to follow along with your insurer and you must make sure those organizations you work together with who claim to have added you have actually done so. Demand to see the exact endorsement and not just "proof" of insurance coverage.
Additional insured status DOES NOT mean the additional insured does not want insurance. It indicates the particular additional insured has controlled the chance of others' negligence and can depend on their own business insurance plan to safeguard against their negligence.
Additional insured standing does not offer the exact same legal rights under the policy terms as a "named insured" or "insured" and these are technical distinctions that need to be reviewed with your professional insurance agent.
Whenever your company enters into a job with an additional organization or contracts together with another business on an endeavor adhere to these several standard principals.
In no way presume the other organization has liability insurance coverage and obtain a certificate of insurance to confirm their insurance coverage.
As a part of a written contract, demand a copy of the additional insured endorsement and examine it together with your insurance broker and legal representative.
Understand what your additional insured coverage status covers and look at your liability policy. There may be gaps in coverage that may be easily resolved (before the relationship begins).
Examine the particular contract demands and write the contract requirements carefully to make certain your company is not jeopardizing its own insurance coverage in agreeing to add additional insureds and know what you are extending when you agree to add additional insureds. Similarly, understand what you are requiring whenever your own business asks for that status from an additional business on their particular business insurance policy.
The cost of adding a further insured to a property or liability insurance policy is generally low, as compared to the costs of the initial premium. Some of the carriers that we sell commercial general liability insurance for don't charge anything extra. Basically, they already price it in, and that can make a huge difference in the cost of insurance. Other companies may offer a lower starting price, but then make up for it with added fees from adding the additional insured status.
Our clients are always welcome to ask us further questions about additional insured, and commercial insurance in general. We love to talk about insurance, and I really love commercial insurance, regardless if it's general liability, commercial auto, worker's comp, or any of the many other types of commercial insurance we offer.
Picture © Vladimir Kindrachov
Comments
comments