If you're like many households, you have more than one user buying from Amazon and selecting two-day Prime shipping. During the holidays, birthday's, and other events, it can become problematic to keep the recipient of your gifts from finding out what you bought. Between emails that Amazon sends for each order and the order history, you can never be sure.
I know from my own household that my wife found out about some gifts I bought her because her email account was the one Amazon Prime was sending order emails to. During the holdiays, which is also the same time of our wedding anniversary, I went into her Amazon account and changed the email address until she opened her gifts. Fortunately, there's a better way.
The good news is Amazon Prime allows users to share their Prime membership with up to four people, so that they can order on their own accounts, while receiving the same free two-day shipping. While the Prime membership is on my wife's account, I added my own Amazon account through the following process:
The Prime member goes into their account and selects "Manage Prime Membership"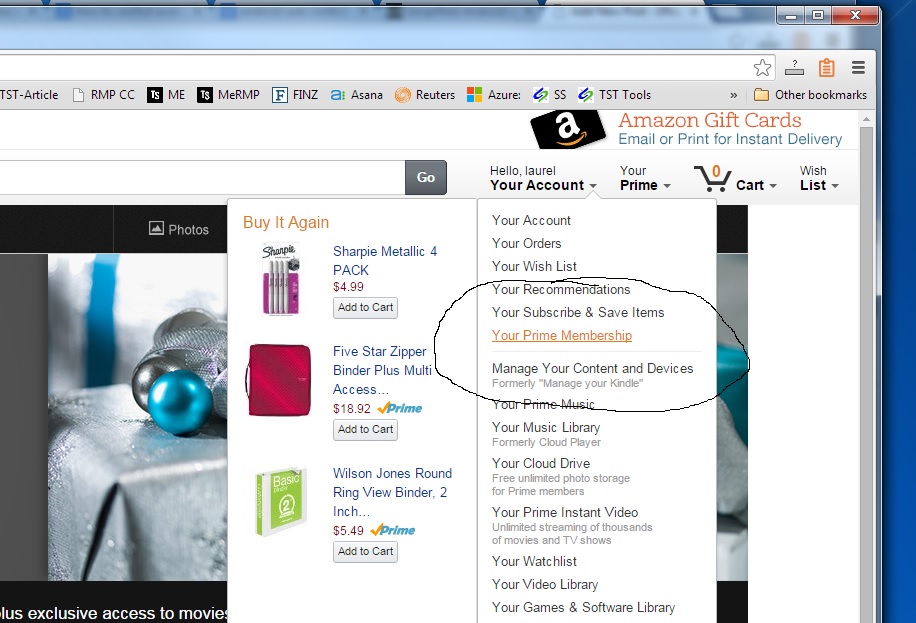 .
You can click the link, or using the navigation from the above picture, you can locate where you can add household members to your account. After you arrive at your account management page, look towards the bottom of the page and you will see "Invite a Household Member" dropdown link.
Click on that and you add your birthday, their name, relationship, their email address, their birthday and simple click the invite button. After you do so, you will see their information listed on the same page. At the same time, they will receive an email with the subject line "You are Invited to Join Amazon Prime", and includes a link to join. They will need to know your birthday.
Removing someone from your Amazon Prime account is even easier. Simply return to where you added them, and right below their name is the Remove button.
A few notes. I didn't see where Amazon qualifies a household member beyond the relationship that the member selects and "other" is a choice. This leads me to believe that a close friend aka "a brother from another mother" could tail on your account. That may be a rule breaker though, so make sure the household members selected are people that falls within Amazon's rules.
Your invite for membership doesn't allow for full-blown access. They can use the free two-day Prime shipping, but not stream movies and receive the other Amazon Prime benefits.
Also, you yourself must have a full Amazon Prime membership in order to share it. Sorry, student and free accounts don't have the ability to share.