Great Coverage On The Trails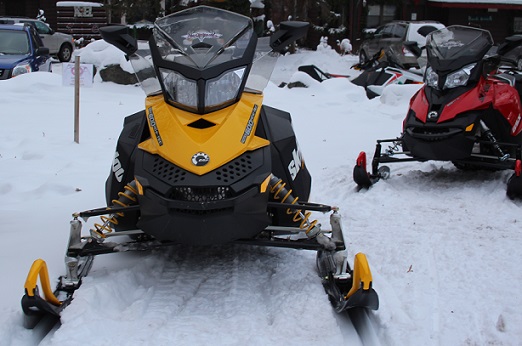 Few things about winter are more exciting than firing up your sled to ride fresh powder on the trails, frozen lakes, and fields. Knowing you have the appropriate snowmobile coverage will allow you to ride worry free. Because snowmobile insurance is specialized, it's important to talk to an independent agent that not only understands your unique requirements, but also represents many companies. Call us at 715-598-9924.
By utilizing an insurance broker instead of a standard agent, you gain the efficiency of shopping many companies at once while only taking the ime to explain your needs to one agent. At 1 Reason Insurance, customer are able to effectively contact every snowmobile carrier represented at once. That's because 1 Reason does the shopping for you and reports back what snowmobile carriers have the best coverage tailored to you at a great price, especially compared to many big name insurance companies that may not have a focus on you or snowmobiles.
Talk to an agent about what's available from our many represented snowmobile insurance providers and get started today on your own custom snowmobile insurance quote.
Don't forget, and if you do it's ok, we won't, that often you can get discounts on your snowmobile insurance based on your homeowner's and or auto insurance policies when you combine policies with one company. If you want cheap snowmobile insurance, we can show you how.
For example, if you insure two or more snowmobiles, you may qualify for a sizable discount. Your safe auto and snowmobile driving could also qualify you for lower insurance rates on your sleds.
If you currently expect your homeowner's insurance to cover you for mishaps with your snowmobiles, you may be in for an unpleasant surprise. For example, your homeowner's insurance may not cover medical expenses if you get hurt.
Often a typical low-cost homeowner's policy won't cover expenses for snowmobiles that fall off or damaged on a trailer while being pulled as you drive your car. Typical cheap homeowner's insurance doesn't fully cover a stolen snowmobile.
Taking safety courses and buying protective gear can also make you eligible for discounted snowmobile insurance. Unless you're working with a qualified insurance broker that represents many companies offering snowmobile insurance, you're not likely to know many of the discounts available.
That's why it's very important to talk to an agent about all your insurance coverage in order to get the best overall value.
Comments
comments