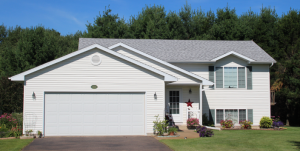 Any insurance agent writing homeowner's insurance is going to field this question almost every day. Most consumers do not understand what replacement cost means and how it is different from market value. If you're shopping for homeowner's insurance, make sure the policies you're considering are the same in this important aspect. If an agent suggests they can save you money with a policy of the same amount, but it doesn't include replacement cost, it's not nearly as good of coverage.
The difference between having replacement cost added and not added often means the difference between buying new or used appliances and other items after a major loss.
Simply put, replacement cost is the amount it would cost to rebuild your home if it were a total loss. There are also costs built in the replacement value for debris removal and architectural fees. Let's face it, if your home burns to the ground you will not be left with a clean empty lot. Trucks are going to come in and remove any residual debris so construction can begin on the replacement home.
When the consumer thinks of the amount of insurance to purchase, they normally consider what they are paying for the home or the market value. The market value of the home is typically less than the replacement cost, especially in the down market we have been experiencing since 2007. Many times the consumer will pay more for a home than the replacement cost because the lot value is extremely high. For example, a 2,000 square foot home on a lake has a much higher value than the same home in a neighborhood without a lake, but the replacement cost of the home is the same.
The replacement cost of the home is based primarily on the cost of the materials plus labor costs. Since labor costs seem to increase every year it only makes sense that the insured value of the home go up every year, and with most companies it does. The major carriers will always increase the limit on the dwelling (replacement cost) by about three to four percent yearly to allow for the anticipated increase in replacement cost. This can be especially disappointing to a homeowner who experiences the value of their home going down each year rather than up. This is what has been happening in the marketplace since 2007 however, values are beginning to stabilize and creep up once again.
I am always getting the question "who determines the replacement cost of my home"? That answer is simple and not debatable. All insurance agents that write homeowner's insurance use a reputable and normally accurate replacement cost estimator program that is usually built into their rating software. Independent agents will often estimate a home's value in several programs, one for each insurance company.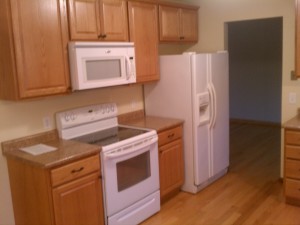 For this reason, your agent should be asking many questions about the characteristics of your home.
Typically, items like bay windows, atrium doors and windows, sliding glass doors and cathedral style ceilings will increase the replacement cost of the home and must be taken into consideration when insuring it. The same argument can be made for granite counter tops, hard-wood floors and architectural shingles on the roof. The more bells and whistles your home has, the more coverage you will need.
Let's not forget to talk about replacement cost on your personal property also. If you lose your belongings to a fire, you will certainly expect to be reimbursed for new belongings and not deal with depreciation besides, it's tough to go out shopping for a 10 year old couch and a 9 year old flat screen. You will want new things, not the market value of your stuff. Appliances, such as microwaves, stoves, and refrigerators quickly depreciate. Homeowners suffering a loss without replacement cost may find they need to open their purse/wallet to replace items lost.
The homeowner should have a trusting relationship with their agent, but homeowners need to ensure their agents are carefully adding all the unique features of your home, especially custom non-standard features that increase the replacement cost. Homeowners also have an obligation to make sure the policy makes sense and the only way to do so is to take a few minutes and look closely at their policy and ask questions if unsure about the wording.
For example, have you noticed that the half gallon package of ice cream at the market is not really a half gallon? Lately companies have decreased the size of the product rather than increase the price to keep their customers coming back for more. This is also happening in the insurance industry. There are some national insurance companies that are putting exclusions and endorsements in their policies and being very quiet about it. For example, if your roof is more than 10 years old and has to be replaced due to a covered peril like a hail-storm, some companies have inserted language in the policy that says the payment for the new roof will be adjusted according to the age of the damaged roof. That is not replacement cost. That is actual cash value. Read your policy and ask the right questions so you will be buying the ½ gallon of ice cream and not the 48oz size.
Bottom line – Unless you have at least one reason why it doesn't make sense in your situation, paying a little extra for replacement cost is almost always the right choice.