Your life insurance can help you pay off debt. Yes, you have read it right. The right type of insurance policy can help you eliminate debt collection calls. Now, there are two questions:
How to pay off debt with

life insurance

Should you do it? 
How to pay off debt with life insurance
If you have whole life or universal life insurance and have been paying your premiums on time for a while, you may have built up enough "cash value" in the policy to pay off your credit card debt.
Consider a scenario in which you owe $20,000 on unsecured debts and are ineligible for a debt settlement program or don't have a high enough credit score to qualify for a loan from a bank.
However, you have a $90,000 life insurance policy with a $20,000 cash value that you have been paying for 27 years. You might take out a loan against most of the $20,000 cash worth to pay off the credit card balance and repay yourself over time.
Or don't repay yourself!
What to keep in mind 
You might save thousands of dollars in interest by using your life insurance policy to pay off debt. This only applies to insurance plans that build up cash value, such as whole or universal life policies. Customers who purchase term life insurance do not build up cash value and cannot make any withdrawals from their policy.
However, going via your provider rather than a bank or credit union may be more convenient if you have whole-life insurance. This is so that the funds can be obtained without a credit check. Additionally, your payback terms will be more lenient. Remember that the death benefit will eventually be used to pay off your debt.  
You can potentially owe taxes on it depending on how much you withdraw. If your cash value produced dividends, you might have to pay taxes if you take those dividend payments out of your policy. Generally speaking, you can withdraw funds up to the amount you have already paid toward your premium without incurring tax obligations. 
Why does it make sense to pay off debt with life insurance?
The first is the most obvious: you're borrowing from and repaying yourself. The funds are yours to use any way you please. You can pay off credit card debt or any other purpose without elaborating.
You are not required to repay the loan. The annual interest on the loan must be paid, but you are not required to repay the principal. However, you should know that the unpaid part of the loan and interest will be subtracted from the death benefit if you don't pay it back.
Credit scores are irrelevant. There isn't a credit report analysis. No costs are associated with applying for the loan or paying any fees. Your credit score won't be affected. The credit bureaus are not informed of payments (or missed payments).
The interest rate on life insurance loans is generally much lower than that of a credit card and should be lower than that of a debt consolidation loan. You might be able to acquire an interest rate under 4% if you have been paying on the insurance policy for more than ten years. You will want to check your own policy details to see if you can take a loan, the interest rate your policy charges, and of course any limitations or other restrictions that may apply.
Why it doesn't make sense to pay off debt with life insurance?
It's possible that your life insurance policy doesn't cover it. Most users own "term life" insurance, which lacks a cash value component and cannot be used as collateral for loans.
For a lengthy period of time, you are required to make payments on the insurance policy. Although the term "extended" is not clearly defined, it is safe to assume that you must pay premiums for at least 10 to 20 years. Longer is preferable.

You can lose some of your death benefits if you don't repay the loan.

The owner of the policy must be you. You cannot be the sister, brother, or wife who borrows money.

The proceeds from a life insurance policy are shielded from creditors unless you borrow against the cash value.
What Amounts Are Borrowed From Life Insurance?
The cash value of your life insurance policy can be borrowed in large amounts. Your annual statement from the insurance should include information about that cash value. Call your agent or a customer service representative and provide them with your policy number if you are unsure you have the current amount. They will be able to give you an accurate response.
Is it Advisable to Borrow Money Against Your Life Insurance Policy?
It's impossible to generalize about everyone's financial situation and answer "yes" or "no." to that query. Before making a final decision, it is wise to consult a financial advisor, an attorney, your insurance agent, and/or a credit counselor. If a credit counselor can arrange a debt management plan at an affordable interest rate, go for it. Or else, maybe consider borrowing money from your life insurance policy. 
From the author: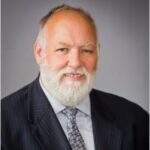 Lyle Solomon has extensive legal experience, in-depth knowledge, and experience in consumer finance and writing. He has been a member of the California State Bar since 2003. He graduated from the University of the Pacific's McGeorge School of Law in Sacramento, California, in 1998 and currently works for the Oak View Law Group in California as a principal attorney.
This article was written by a guest author and doesn't necessarily reflect the views and/or opinions of 1 Reason or its staff. Please seek the advice of a professional before acting on this or any advice, or changing your financial position.
Comments
comments