Patriot Payroll software now allows for easy import into Quickbooks online.
The following is a screen shot of what the interface looks like. All that's required is to add your Quickbooks online username and password, then select the accounts you would like the payroll information to import into, and you now have the ease and savings of Patriot Payroll Software imported without extra effort on your part.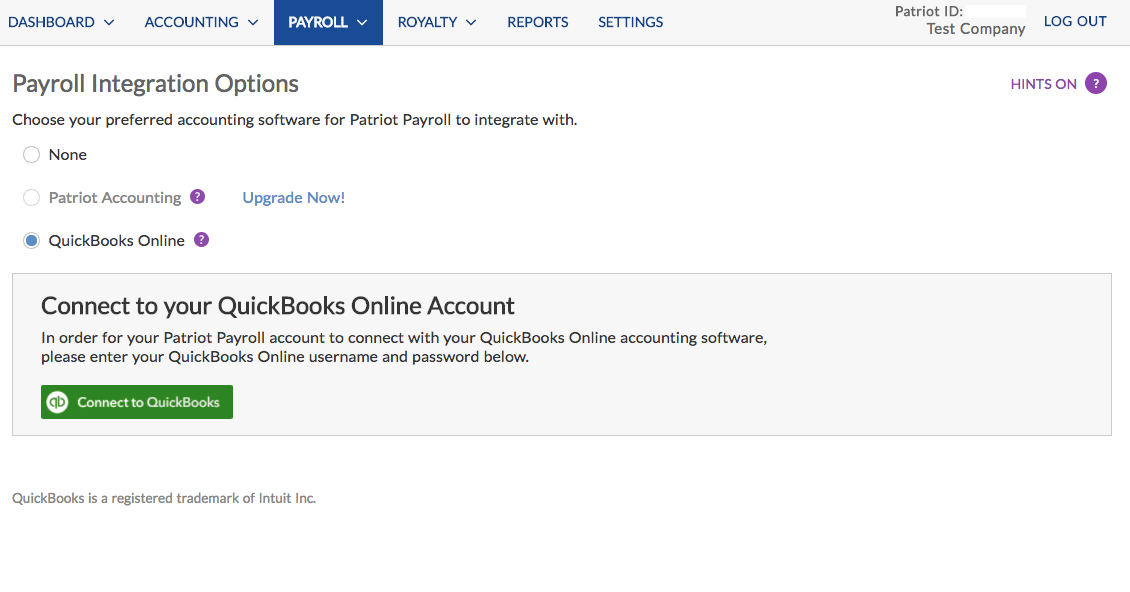 For users of Quickbooks Desktop version, there's an extra couple of steps. First, you export the data from Patriot Payroll, and then import it into Quickbooks Desktop. As providers of both, it's typically still less labor intensive and costly to use Patriot Payroll software in combination with Quickbooks Desktop than having the entire solution with Desktop. For many Desktop users, having to pay updating fees offsets savings from using the online version, especially if time can be saved using the online version.
For example, if you've ever had to drive to the office to perform accounting instead of logging in at home, you can quickly see where your time is wasted (along with the travel cost). Online allows for easy accountant access too, without exporting or physically taking data to them.
Regardless, Patriot allows Quickbook users an easy and affordable solution to payroll processing. For more information on our payroll service, click here.
For more information on receiving a discount with Quickbooks Online, click here.
Comments
comments