An Oklahoma Worker's Compensation Commission administrative law judge approved a $100,000 death benefit to KC Hufford, the widower of Colleen Hufford. Mr. Hufford also will receive $418 a week for the rest of his life, unless he remarries according to NewsOK.com and other sources. Collen Hufford worked in customer service at Vaughan Foods in Moore Oklahoma, and was killed September 25th "in the course and scope of her employment" in the Commission's determination.
A production line worker, Traci J. Johnson, was also injured during an attack by a former employee soon after being suspended from his job at Vaughan Foods authorities stated. Johnson's attorney, Trey Kouri, is quoted as saying Johnson sustained 17 knife wounds to her neck and face and may require shoulder surgery. Kouri also stated Johnson is copping with post-traumatic stress disorder and survivor's guilt.
Vaughan Foods is a division of Reser's Fine Foods, Sentry Casualty of Sentry Insurance is reported to be the worker's compensation insurance provider for Vaughan Foods.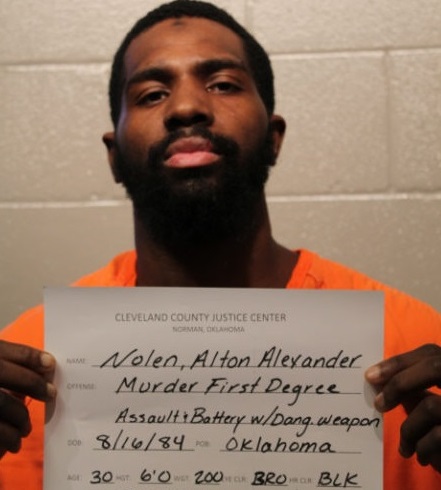 Prosecutors have charged Alton Nolen with first-degree murder in the case and say they will seek the death penalty. Nolen also faces charges for assault and battery with a deadly weapon and assault with a deadly weapon. The Oklahoma State Medical Examiner ruled Hufford died as a result of decapitation from multiple sharp force trauma to the neck.
After the incident, Nolen was rushed to the OU Medical Center for treatment from gun shot wounds. Mark Vaughan, the former CEO of the company shot Nolen, reportedly to end the attacks.
A Cleveland County Oklahoma judge denied Nolen's request to be released on bond.
Cleveland Country DA Greg Mashburn says Nolen wanted to "get revenge" on the people he believed responsible for his job suspension.
Johnson was a temp-to-hire, and had only been on the job for a few days when the attack happened. Her reported employer, 1st Staffing Group's worker's compensation company, CompSource Oklahoma is asking a worker's compensation judge to suspend Johnson's weekly benefits because she missed three appointments with a neuropsyhologist. According to Johnson's attorney, she has documented excuses including a conflict with another doctor, and was in the emergency room during the other two appointments.
Comments
comments